Our Blog
Our blog exists to share the firm's project updates in Haiti, our research and perspectives concerning China's growing influence in the Caribbean as well as personal and professional insights from Pinchina Consulting's founder - a millennial who dares to believe that she can actually change the world. We welcome guest bloggers so be sure to contact us!
August 6, 2014 Posted by: Vanessa Leon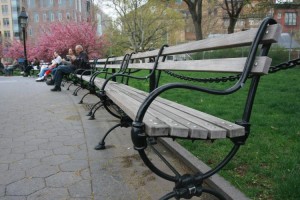 I have a bad habit of shrugging off other people's compliments or expressions of gratitude. Part of it is, I do not like a lot of attention. The other part is that I genuinely enjoy helping people so when I engage in an act of kindness, it is no big deal to me.
As I was sitting on a park bench the other day, an elderly gentleman approached me asking if I had four quarters for a dollar. His speech was not as clear and earlier I had witnessed him talking to himself so I simply concluded that perhaps he was mentally disturbed (which sadly is not all that uncommon in New York City). Without even thinking or bothering to check my wallet, I instantly said, continue reading »

6 comments
posted in: Inside Pinchina